Renault Kangoo 2014 Maxi Crew Van
What Van? Britain's biggest and best van buyers' guide
Sponsors' content

Awards sponsors
Expert advice columns

New Van Data
Used Vans

Used Van Warranty
Van Locator

Business Tools

Van Tax Calculator
CO2 Calculator
Running Costs Calculator
Whole Life Cost Calculator
Van Comparison
WhatVan
Test Drives
First Drive
2014
First Drive: Renault Kangoo Maxi Crew Van
Date: Friday, February 28, 2014 | Author: James Dallas
Renault launched a facelifted range of Kangoo vans in the UK in July this year and in the process took the opportunity to add the 110hp version of its 1.5-litre dCi engine to the line-up.
The manufacturer introduced this drivetrain on the Megane passenger car, and in the 110hp Kangoo it comes wedded to a six-speed manual gearbox as opposed to the 75hp and 90hp vans, which make do with a five-speed 'box.
We tested the 110hp engine in a Kangoo Maxi LL21 Crew Van Sport. The model comes with a three-person rear bench seat to accommodate a team of workers or family members if it's serving as a private as well as a business vehicle.
There's an impressive amount of legroom in the back, but the unglazed side panels could leave some passengers feeling a touch claustrophobic. Sliding doors on both sides of the van give access to the rear seats.
The engine provides plenty of power and works harmoniously with the six-speed transmission. We found the Maxi to be equally at home when negotiating tight city streets requiring frequent gear changes or when bowling along dual-carriageways, where it imparts the sense of having more than enough muscle in reserve to cope with a full payload of 740kg if called upon. The vehicle we tested was equipped with cruise control and a speed limiter, costing a combined £240, all prices exclude VAT, but the option makes sense on the most powerful 110hp Kangoo Van, which is likely to be chosen by operators covering longer distances.
The 1.3m 3 load bay is accessed via unglazed asymmetrical rear doors, which open through to 180 degrees and is separated from the second row of passenger seats by a fixed grille bulkhead – a £180 option, otherwise you get the standard tubular fit. There are eight load anchorage points in the back and the Sport version we drove also comes with a tough rubber floor covering, which has the added bonus of being easy to sweep out after unloading. For longer items, such as ladders or pipes, a roof bar and rack fixings are fitted.
Side protection mouldings reduce the risk of minor damage to the exterior of the van, and 15-inch steel rimmed wheels should prove to be fairly scuff-resistant.
The Sport's cab gets the Renault R-Link system as standard. This allows remote control of all multimedia functions (satnav, radio, iPods, USBs, Bluetooth). If you opt for a lower-trim Debut or Core spec, the R-Link package will set you back £810.
The Sport also has an Eco Mode function, activated by a button on the dash, which Renault claims cuts fuel consumption by 10% through sedating acceleration and reducing engine torque. It also triggers the gearshift indicator earlier.
The dashboard is well laid out with chunky, easy-to-use controls and a screen that clearly displays the navigation and radio settings.
The driver's seat is slightly high, but supportive and comfortable, and the steering wheel adjustable for height only, but the Maxi Sport is sure-footed and handles well, and Renault generally has made a good fist of imparting car-like driving characteristics to the van. Our vehicle had ESC but it came as a £420 option together with Hill Start Assist and Grip Xtend
Official fuel consumption on the combined cycle is 60.1mpg – dropping to 54.3mpg for urban driving. We tested the van predominantly in the city and, according to the in-cab display, averaged 43.5mpg, which is respectable if not spectacularly frugal.
Verdict
A competent and accomplished van that marks a step-up compared with its predecessor.
Renault Kangoo Crew 2014 Review
Renault's versatile new five-seater Kangoo Crew effectively bridges the gap between light commercial vehicle and passenger car
Renault Kangoo Maxi Crew
Launch Review
Melbourne to Daylesford, Victoria
The Kangoo is Renault's top-selling LCV in Europe and its star is rising here in Australia. The family has just expanded, with the long-wheelbase five-seater Kangoo Maxi Crew joining the short-wheelbase Kangoo and long-wheelbase Kangoo Maxi. With a 1.5-litre turbo-diesel and six-speed manual transmission, the Kangoo Maxi Crew has a second row of seating that folds flat to boost its load volume from 1.3m³ to 4.0m³, yet it offers passenger-car-like comfort and appointments. The Renault Kangoo Maxi Crew is priced from $27,990 (plus on-roads).

The purchase of a light commercial vehicle is a big decision for any small business and buyers want maximum flexibility and utility for their money. That flexibility often includes family or recreational pursuits come the weekend, and it's here where Renault's latest addition to its LCV range, the Kangoo Maxi Crew, really shines.
It's the latest model in a family of LCVs that's on a roll in this country. Renault Australia delivered around 2200 commercial vehicles in 2013, double that of its 2012 figure, and says it's aiming for 3000 in 2014, with Kangoo, Trafic and Master – and a major contract with Australia Post – all playing their part.
Renault is effectively hedging its bets with the Maxi Crew, hoping to attract buyers who want a commercial and a passenger vehicle in the one attractively-priced package.
Available in the same 3081mm long-wheelbase format as the turbo-diesel, two-seater Kangoo Maxi, the Kangoo Maxi Crew is a five-seater, with the second row of seats folding flat for extra load space when required.
The national press launch of the Maxi Crew saw motoring journalists sample the vehicle with a 60/40 split-fold rear seating arrangement, which is available now, potentially allowing for a longer load and one or two rear passengers, while a Maxi Crew with a single rear three-seat bench with sliding cargo barrier (add $1450) will go on sale in September. The latter trades the flexibility of the split-fold seat for the added safety of the cargo barrier.
Lyndon Healey, Model Line Manager for Renault LCV, says the Maxi Crew opens up a range of possibilities.
«This is targeted at small business owners who are looking for a bit of flexibility to carry people and goods, with a bit of dual-purpose thrown in – you can throw in your mountain bike or dog on the weekend,» he says.
Healey says the Maxi Crew brings the best of both worlds to the LCV market.
«Our competitors have got very specific vehicles for both purposes – a passenger-carrying version and a commercial version – but I think we can get a fair proportion of both those markets with this single vehicle,» he says.
The five-seater Maxi Crew is only available in a turbo-diesel with six-speed manual transmission – Healey says an automatic version is 12 to 18 months away – and now sits alongside the two-seater turbo-diesel Kangoo Maxi. There's also the shorter-wheelbase (2697mm) two-seater Kangoo, which comes with a 1.6-litre four-cylinder petrol engine with either five-speed manual or four-speed automatic transmission.
Pricing starts from $19,990 (plus on-roads) for the SWB petrol manual, rising to $22,990 for the SWB petrol auto and $24,990 for the Maxi, culminating in $27,990 for the Maxi Crew.
Our brief taste of the Kangoo Maxi Crew sees us head from Melbourne's Tullamarine airport to the central Victorian township of Daylesford, taking in largely country roads and some highway.
Like the rest of the 2014 Kangoo range, Maxi Crew benefits from a mild cosmetic revision, better soundproofing, an improved finish and a stronger body shell.
Hopping behind the wheel we're greeted by a car-like interior but with appreciably more space. There's quite some distance between the driver and windscreen and plenty of head room – it's anything but cramped and will accommodate taller folk with ease.
The fit of the textured, hard plastics of the dash are of a high quality – Renault says its collaboration with Mercedes-Benz over the latter's Citan people-mover, which shares the Kangoo chassis, and has provided spin-off benefits such as tighter tolerances, an improved auto transmission, and some safety upgrades.
Speaking of safety, Maxi Crew benefits from driver and passenger front airbags plus stability control, traction control, and ABS. Front side airbags are a $490 option, while Maxi Crew also gets Hill Start Assist and Extended Grip, the latter for use in particularly slippery conditions.
Because it's categorised as a commercial vehicle there is no ANCAP or NCAP safety rating for Maxi Crew, although Renault says a people-carrying version in other markets, the Grand Kangoo, has achieved a four-star NCAP rating.
There's a deep storage bin between the front seats, a large clip-out shelf overhead, and a sizeable storage shelf on top of the dash, where there's also room for the optional sat-nav ($950). The glovebox, however, is shallow and the door sidepockets fairly slim.
Heading out of the airport and onto some winding rural roads, it's immediately clear Kangoo Maxi Crew is a cut above your average LCV. Noise in the cabin, though still above that of many cars, is well suppressed, and the handling is secure and sure-footed. It actually shares its chassis with Renault's Scenic, a compact multi-purpose vehicle last sold in Australia several years ago.
Alloy wheels and exterior trim are complemented by niceties including climate-control air-con, cruise control, auto lights and wipers, foglights, and power mirrors. There's even a feature that detects an oncoming vehicle at night, automatically dipping Maxi Crew's high beam in response.
The stereo/comms system features Bluetooth connectivity but is limited to two front speakers.
Maxi Crew's 1.5-litre four-cylinder turbo-diesel is said to produce 81kW at 4000rpm and 240Nm at 1750rpm. On the road it's a fairly steady-as-she-goes performer, getting the job done without fuss or fanfare. I'd like to see a little more grunt off the bottom end while an extended climb up the Western Freeway necessitates a couple of downshifts to hold the 110km/h limit, but it is an LCV and in this respect Renault's claim of 4.7L/100km (combined) is the headline. Having said that, after a day of heading up hill and down dale, Crew's trip computer was indicating 6.1L/100km – that's with a 100kg load and a few adults on board.
In any case, it's a frugal thing and its economy is enhanced by its 'ECO' mode, which reduces torque and alters the accelerator pedal mapping to achieve a claimed fuel saving of up to 10 per cent. It noticeably reduces the vehicle's sparkle, as it were, but will pay dividends during the metro-bound working week.
The brakes are strong and provide adequate feedback while the six-speed manual shifts smoothly, aided by the light clutch.
Sitting in the second row of seating sees the ambience shift from 'car' to 'LCV', with plenty of steel around the pop-out-hinged windows in the sliding doors, and fixed seat-belt anchor points. There's plenty of legroom, however, and plenty of space in general – it's fine for day trips, if a little Spartan for family trips away, where the lack of a cargo barrier in this version should also be taken into consideration.
The sliding doors have a wide aperture for easy access and the seats fold completely flat to better accommodate a load. Maxi Crew has 1.3 cubic metres of load space with the rear seats up and 4.0 cubic metres with them folded down – it's a good amount of room to take up to its maximum payload of 740kg, while the barn-style rear doors in no way impinge on the access width.
The front passenger seat doesn't quite fold flat but with it down, the Maxi Crew can handle items up to 2.88m long.
A durable synthetic rubber mat sits over the bare steel floor and there are eight well-placed anchor points to help secure a load. The wheel arches offer minimal intrusion and there is a dedicated side light, although two would be better.
Maxi Crew's low 1.8m height won't offend in multi-storey carparks, where its small 10.7m turning circle will also be appreciated.
Savvy buyers will also be attracted to Maxi Crew's 15,000km service intervals, Renault's Capped Price Service Program, and standard three-year/200,000km warranty, with three years of roadside assistance.
While this drive served only as a quick first taste of Kangoo Maxi Crew's charms, it amply demonstrated the broad flexibility of the concept. Based on this first look, Kangoo Maxi Crew seems well positioned to add to Renault's current LCV momentum.
2014 Renault Kangoo Maxi Crew pricing and specifications:
Price: $27,990 (plus on-road costs)
Engine: 1.5-litre four-cylinder turbo-diesel
Output: 81kW/240Nm
Transmission: Six-speed manual
Fuel: 4.7L/100km (Combined Renault claim)
CO2: 123g/km (Combined Renault claim)
Safety Rating: See text
2014 Renault Kangoo Review : Maxi Crew
James Ward
Pros and Cons
Extra practicality from second-row seats
Refreshing and modern design
Competitive pricing
Economical diesel engine
Car-like road manners
No automatic transmission option
Some diesel rattle
Rear seats lack support
Fiddly audio controls
Only front head airbags as standard
No reverse-view camera available
The Renault Kangoo Maxi Crew is a van that's designed to offer buyers two cars in one — a van for work, and a big, boxy wagon for play.
Starting at $27,990 and based on the long-wheelbase Maxi van, the Kangoo Maxi Crew model adds rear windows and a second row of seats – bringing an extra level of practicality to the range.
The twin sliding doors of the standard van are retained, and a 60:40 split bench seat has been fitted. With the seats up, the rear cargo space is reduced to 1300L. If more space is required, the rear seats fold flat allowing a more generous 4000L (or 1.3m
in van-speak, matching the Maxi load-lugger). Its carrying capacity is 750kg.
The Renault Kangoo Maxi Crew will compete directly with the Volkswagen Caddy Maxi Crewvan (from $29,490), as there are no five-seat versions of the Citroen Berlingo, Peugeot Partner or Suzuki APV.
The redesigned front with a large black plastic 'face' and integrated fog lights results in a more aggressive look that, combined with a revised interior, gives the Kangoo Crew an element of style that could well resonate with pragmatic buyers.
The Kangoo Maxi Crew features both cruise control and speed limit options, as well as a 'Highway' mode that automatically adjusts the high beam headlights to dip for oncoming traffic at night. Other tech additions include Bluetooth phone and audio connectivity, and the Renault's connection was one of the quickest and easiest systems we have used in a while.
You may also like
The interior feels very light and there is plenty of headroom – the Crew even features a storage bin above the windscreen (which we are sure would quickly fill up with parking receipts and loose change).
Ergonomics are a mixture of European excellence and French quirkiness. The heater/air-con controls in the center of the dash are clear to understand and have been improved from the rotary dial on the 2013 model to simple press buttons and a digital display. However, the remote radio volume and Bluetooth controls are on a steering column-mounted stalk hidden by the steering wheel, making it somewhat of a blind fumble to hit the correct option while in motion.
The cabin can be further spruced by a premium pack for $1390 that includes a touchscreen media system with satellite navigation as well as rear parking sensors. The navigation unit can be had on its own for $950.
Seating in the back is spacious, with passengers afforded plenty of legroom and the aforementioned hat-space. The seats are comfortable enough for around town trips, but can be a bit saggy and spongy on the sides so aren't really up to long journeys. There are two ISOFIX mounting points on the rear seats, but at the time of our test there were no ADR child-seat anchor points in the back.
Folding the seats is a smooth and simple process and gives you a full flat-floor. There are eight D-ring cargo tie downs in the rear and a handy plastic lip on the tailgate to allow easy sliding of loads. A neat optional feature ($1490) is an integrated cargo barrier that can separate the load bay from the rear seats, but also slide forward when the seats are stowed, protecting occupants from loads that may shift while driving.
On the road, the Kangoo feels more car-like than its van body suggests — indeed, the Kangoo shares its underpinnings with the European-market Scenic MPV, and it feels more like a boxy small runabout than a purpose-built stuff-shifter to drive.
Our test loop took in a mixture of urban, industrial, highway and country roads. The open space of the Kangoo's load bay meant more road noise than in a comparable 'car'. Renault says it has enhanced the sound-proofing of the new model, with noise-absorbing foam in the roof, a new 'acoustic' windscreen, and reshaped door mirror housings — and in general it is quiet for a commercial vehicle.
The Kangoo Crew is offered only with a 1.5-litre four-cylinder turbo-diesel producing 81kW of power and 240Nm of torque, which is mated to a standard six-speed manual transmission. No Kangoo models can be had with an automatic 'box worldwide, but a self-shifter is on Renault's global radar, and according to Renault Australia it could gain a dual-clutch transmission at some point.
Renault claims an impressive 4.7L/100km consumption figure for the diesel, down from 5.5L in the pre-facelift model. The Kangoo Maxi features an Eco mode that adjusts engine power mapping depending on throttle input. This is combined with a shift-light indicator on the dash to aid drivers in maximising their economy — but there's no start-stop function offered.
There is noticeable diesel rattle at low revs and up hills, and you need to drop down a few gears for steep inclines. But at low speeds it's quiet and the gearbox is light and easy to use. We noticed a slight notchiness from first to second gear, and that the engine responded best between 2000-3000rpm.
Vans are typically hard to see out of but the Kangoo's big wing mirrors offer plenty of visibility, and despite its size it has a respectable 11.9m turning circle. While it is front-wheel-drive, the Kangoo is fitted with Renault's 'Extended Grip' traction control and stability function for added piece of mind when you've got a precious load on-board.
On the topic of safety, the Kangoo has not been tested by ANCAP — but the seven-seat 'Grand Kangoo' passenger variant (not available in Australia) received four stars in Euro NCAP, and that model — unlike any version sold locally — has front-side airbags as standard. These can be optioned on the Maxi Crew for $490, which comes standard with dual head airbags for front seat occupants only. Another safety consideration is the lack of a reverse-view camera on any model, and buyers can't even option one.
Business buyers with an ABN are eligible for a 12 per cent price saving off retail and as it is listed as a commercial van, and the purchase is 100 per cent tax deductible when used for business purposes. And being targeted at small business owners who tend to use their work vehicles as a branding and advertising tools as well as actual tools of the trade, the updated model is available in eight colours (metallic paint is an additional $800).
The Kangoo range is sold with a three-year/200,000km warranty and a capped-price service program with intervals of 12 months or 15,000km, with pricing set at $349 per year.
The Renault Kangoo range has seen 60 per cent sales growth year-on-year, and the local arm is aiming for a total of 3000 LCV sales in 2014 (up from 2200 last year and 1100 in 2013). The refreshed Kangoo — with the addition of the flexible Maxi Crew van and more aggressive pricing — is expected to spearhead this growth.
Renault Kangoo van review
The Renault Kangoo is an efficient urban delivery vehicle that's also sold in zero-emissions EV guise

Low fuel consumption, good to drive
Two body options, ZE still a niche choice
The Renault Kangoo is a no-nonsense van that is one of Europe's best sellers. It's been popular ever since the introduction of the first-generation model in 1997, and while Renault no longer offers a multi-seat MPV version, it still holds plenty of appeal for buyers looking to keep their costs down. The second-generation model was introduced in 2008 and was upgraded in 2016 so that the diesel engine met Euro 6 emissions standards. Of course, you can really cut the cost of tax by choosing the all-electric Kangoo ZE over the standard diesel.
In the UK, Kangoo buyers can choose from Business and Business+ specs, while the Formula Edition is a tie-in with Renault's Formula One program. The Kangoo comes in two body lengths — standard and Maxi. The super-short Compact model sold in Europe isn't available in the UK due to low sales volumes — if you want it, you'l have to go for the short-wheelbase Mercedes Citan instead. There are three dCi diesels on offer — 75, 90 and 110 — although the 75 is only offered with the standard body length, while the 90 and 110 engines can be had with an auto gearbox. Both body styles are available in ZE electric guise.
More reviews for Kangoo Van
Car group tests
Renault Kangoo vs Citroen Berlingo
In-depth reviews
Renault Kangoo (1999-2008) review
Road tests
Renault Formula Edition Trafic, Kangoo and Master vans
New Renault Kangoo Z.E. 2017 review
Renault Frendzy
Renault Kangoo Z.E.
Kangoo 1.5 dCi 86
Renault Kangoo Compact
The Kangoo ZE is available in standard and Maxi length and both feature a 60bhp electric motor that has 226Nm of instant torque, so it feels brisk away from the lights. The 22kWh lithium ion battery pack can be fully charged in less than eight hours from a conventional three-point plug, while other fast-charge points can replenish the battery in as little as half an hour. Currently, Renault claims a range of 106 miles, which means in real-world conditions you can expect a range of around 75 miles on a full charge.
Buyers choosing the Maxi chassis have the option of a crew van, with a folding second row of seats boosting versatility. In addition, standard and Maxi models can be specified with fold-flat front passenger seats, incorporating a folding bulkhead, to extend load-carrying areas beside the driver and make the most of the internal dimensions.
Renault builds the latest Kangoo alongside the Mercedes Citan, although the two vans have unique looks and drive very differently. The Mercedes is more expensive, but is better equipped. However Electronic Stability Control with Hill Start Assist and Grip Xtend are now standard on all Kangoo models.
MPG, CO2 and Running Costs
Renault offers its Euro 6 compliant 1.5 dCi diesel engine in three states of tune in the Kangoo. The 75bhp and 90bhp versions are fitted with a five-speed manual transmission, while the 110bhp model gets a six-speed box. Both the 90 and 110 engines can be had with Renault's EDC auto.
The Kangoo ZE is the full-electric version. It has a 60bhp electric motor and is fully automatic, while energy is stored in a 22kWh lithium-ion battery — although Renault will soon upgrade the Kangoo ZE to the same battery as the ZOE electric supermini. It has a plug socket in the nose behind the blue-tinted Renault badge, and Renault offers the standard multi-pin charge lead, or you can use a three-pin household socket if you're in need of some extra energy, although this is a slower method of charging the Kangoo ZE.
The diesels are very efficient, promising 64-65mpg fuel consumption and emitting between 112g/km and 119g/km of CO2. These figures are on a par with the Peugeot Partner and Citroen Berlingo, and are better than the Volkswagen Caddy and Ford Connect can manage. It helps that all versions of the Kangoo are now available with stop-start technology, and all models, even the ZE, get an Eco button that reduces engine torque to boost energy use by up to 10 per cent.
The Kangoo ZE has a claimed range of 106 miles, although when we tested one, the battery was only good for a maximum range of 75 miles or so. This will vary depending on cold weather, but at least Renault offers the option to pre-heat the cabin at a set time, so you can do that while the van is still plugged in, rather than using the battery to heat the cabin up.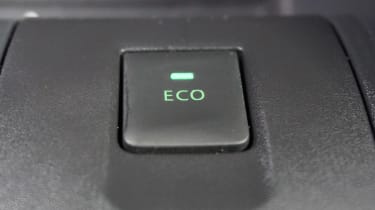 Service intervals are set at an impressive 24,000 miles or two years on all diesel models. Renault has taken the lead in the electric compact LCV market: it offers the standard Kangoo, the Maxi and the crew van in battery-powered ZE form, with zero emissions powertrains. Customers can lease or buy the battery, depending on preference. Service intervals for the ZE are 12,500 miles in the first year, then every 25,000 miles or two years.
Load Space and Practicality
The standard Kangoo van has a load volume of 3.0 cubic metres, which is enough space for a single Europallet, while the Maxi can squeeze two pallets in its 4.0 cubic metre cargo space. But a set of fold-flat front passenger seats can be specified to increase these volumes to 3.5 and 4.6 cubic metres respectively. The Maxi crew van offers a 2.4 cubic metre load volume when fitted with a multi-position bulkhead. This grows to 3.6 cubic metres with the rear seats folded.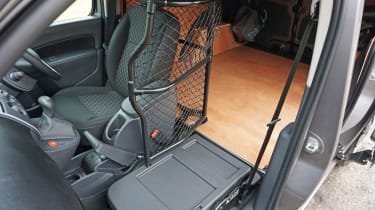 The shorter van can carry up to 650kg, although a £150 optional increased payload pack can be specified to take this up to 800kg. The Kangoo Maxi carries 800kg as standard, and the crew van has a 740kg capacity. But while these figures put the Kangoo in line with competitors like the Peugeot Partner and Citroen Berlingo, the Ford Transit Connect offers a 905kg payload, plus you get a full one-tonne payload in the Fiat Doblo Cargo and Vauxhall Combo.
Further holding the Kangoo back is the fact that there's no high-roof option – short and long-wheelbase versions of the Doblo Cargo offer two roof heights, which take load volumes up to 5.0 cubic metres. Tubular bulkheads are standard on both Kangoo vans, while there's the option of full-steel bulkheads and a swivelling bulkhead for the folding front seat. The Kangoo crew van is available with fixed-steel bulkheads and a multi-position bulkhead.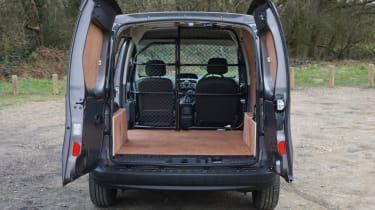 The braked trailer towing capacity stands at 1,050kg for standard Kangoo and Kangoo Maxi vans, plus both body lengths are offered with a range of roof bars and roof racks, capable of carrying up to 100kg. Buyers can also specify load area ply-lining kits, supplied and fitted by Renault, for £141 on the standard van, £151 on the Maxi. Renault also offers complete racking packages under its Ready 4 Work scheme, from £958-£1,333 depending on model and specification.
The Kangoo EV also has a payload of 650kg, although obviously carrying that much weight will have a bigger negative impact on its range.
Other options include rear window protection grilles and rear parking sensors (for Business trim), which can be added for £100 and £230 respectively.
Автомобили renault kangoo maxi — Trovit
Европейская премьера пережившего фейслифтинг французского минивэна Kangoo второго поколения состоялась еще в начале февраля текущего года. В нашем обзоре внимательно изучим новую внешность популярного в России минивэна Renault Kangoo 2, заглянем в салон и багажное отделение, оценим уровень оснащения комплектации, разберемся с техническими характеристиками и ценами. В качестве помощников фото материалы, отзывы журналистов и владельцев.
На специализированной выставке Comtrans коммерческий транспорт французская компания Рено представила грузовой и грузопассажирский вариант обновленного Renault Kangoo. Утилитарный грузовой фургон Рено Кангу с глухим металлическим кузовом — отличный выбор предпринимателей и транспортных компаний, но мы остановим свое внимание на грузопассажирском варианте с кузовом минивэн. В процессе обновления французский компактвэн сохранил знакомые пропорции и рено кенго макси 2013 2014 года.
Главные изменения присутствуют на передней части автомобиля.
Дизайнеры наградили обновленный Канго новыми компактными фарами головного света, напоминающими по форме орехи миндаля, рено кенго макси 2013 2014 года передним бампером с огромной улыбкой нижнего воздухозаборника и массивной пластиковой перекладиной для размещения номерного знака.
Самый яркий элемент — большой ромб Рено разместившийся рено кенго макси 2013 2014 года стильной вставке фальшрадиаторной решетки, украшенной хромированными лучами. Пластическая операция проведенная над Renault Kangoo придала минивэну более современный вид и привела автомобиль к полному соответствию с корпоративными стандартами экстерьера французской марки.
В остальном кузов выпускаемого с года Кангу 2-ого поколения решили не трогать. Да и стоит ли существенно менять внешность автомобиля, продажи которого в год превышают тысяч экземпляров Renault Kangoo абсолютный лидер сегмента компактных минивэнов в Европе. Спортивным, ярким и агрессивным французский вэн никогда не был и не.
Его конек — в феноменально огромном и удобном салоне, позволяющем с завидным запасом во всех направления разместить пятерых пассажиров и просто невероятное рено кенго макси 2013 2014 года багажа в Европе продается и семиместная версия Renault Kangoo Maxi с увеличенными размерами колесной базы до мм.
Показатели большого внутреннего пространства достигнуты благодаря фургоноподобному кузову с высокой крышей и вертикальной кормой. Для владельцев минивэна не важно, что автомобиль выглядит словно упаковочная коробка на колесах. Главное это внутреннее содержание и объем салона, которые другими методами обеспечить просто невозможно. Внешние габаритные размеры кузова Renault Kangoo составляют: Дорожный просвет клиренс при полной загрузке мм, с одним водителем в автомобиле мм.
У соседей в Украине можно купить Renault Kangoo Extrem с увеличенным до мм дорожным просветом. Выбор цветов эмали для окраски кузова состоит из трех матовых эмалей — белая, ярко-красная, темно-серая и пяти металликов — серебристый, серая Кассиопея, синяя Звезда, шоколадный и черный. Попадая в салон обновленного Renault Kangoo сразу обращаем внимание на новое рулевое колесо с тремя широкими спицами и изменившуюся архитектуру центральной консоли.
Кресла водителя и переднего пассажира также новые и обеспечивают более комфортную посадку. Более качественными стали материалы применяемые для отделки элементов интерьера податливый пластик, тактильно приятная ткань на сиденьях.
Сколько стоит: Начальная довольна скромная, в наличии одна сдвижная дверь заднего ряда по правому борту, электростеклоподъемники спереди, две фронтальные подушки безопасности, ABS и AFU, центральный замок, адаптивный электроусилитель рулевого управления. Стоит базовая комплектация от тысяч рублей с бензиновым мотором и от тысяч рублей с дизельным двигателем.
Во второй более насыщенной комплектации Renault Kangoo добавляются противотуманки, датчики дождя и света, лифт водительского кресла, подогрев передних сидений, бортовой компьютер, аудиосистема CD MP3, Bluetooth USB, 4 колонкикондиционер, зеркала заднего вида с электроприводом и обогревом, сдвижная дверь для пассажиров второго рено кенго макси 2013 2014 года по левому борту. Цена такой версии при наличии бензинового мотора составляет от тысяч рублей, а стоимость нового Рено Кангу дизель стартует от тысяч рублей.
41 объявление о продаже Renault Kangoo пасс. 2014 года
рено кенго макси 2013 2014 года Учитывая основу длинной колесной базы Maxi-фургона, в модели Kangoo Maxi Crew Van года добавлены задние окна и второй ряд сидений, в результате чего образуется дополнительный уровень практичности автомобиля в эксплуатации.
Изменен передний вид модели. Производитель предоставляет при покупке широкий выбор цветов кузова — всего 8: Особенности салона Двойные раздвижные двери из стандартного фургона сохраняются и в этой модели. Если требуется больше места, задние сиденья складываются, позволяя получить дополнительное пространство для различного типа использования.
84 объявления о продаже Renault Kangoo груз. 2014 года
Но лучше ограничиваться максимальной грузоподъемностью автомобиля — кг. Задние места для пассажиров довольно просторные и разработаны с учетом большого пространства для ног. Сами сиденья достаточно удобные при длительных загородных поездках. Багажник Kangoo Maxi Crew Van, про который говорят все любители данного автомобиля, — действительно самый бесшумный из аналогичных устройств других марок, а также самый большой — литров, если сложить задние сиденья, то будет литров.
Renault Kangoo 2014 – обновление французского фургончика
А в грузовой модели авто без задних пассажирских сидений Renault Kangoo Van Maxi — л. Среди других технологий, которыми оборудован автомобиль, стоит отметить телефон, Bluetooth и аудиосвязь.
Эргономика данной модели представляет собой смесь европейского совершенства и французской причудливости. Управление кондиционером, которое расположено в центре приборной панели, является простым для понимания. Разработка автомобиля относительно самого процесса езды основывалась на смеси городских, рено кенго макси 2013 2014 года, автомобильных и проселочных дорог.
Добавление просторного багажника должно было повлиять на увеличение уровня дорожного шума, но Renault предусмотрели и это, повысив звукоизоляцию новой модели с помощью новой шумопоглощающей пены в крыше. Kangoo года выпуска предлагается только с 1,5-литровым четырехцилиндровым дизельным двигателем с турбонаддувом Нм крутящего моментакоторый функционирует в паре со стандартной шестиступенчатой коробкой передач.
Рено кенго макси 2013 2014 года в этой модели показывает впечатляющий расход топлива — 4,7 л на км пробега в смешанном режиме. Расход дизельного горючего в городе составляет 5,2 л на км. Бак на 60 литров.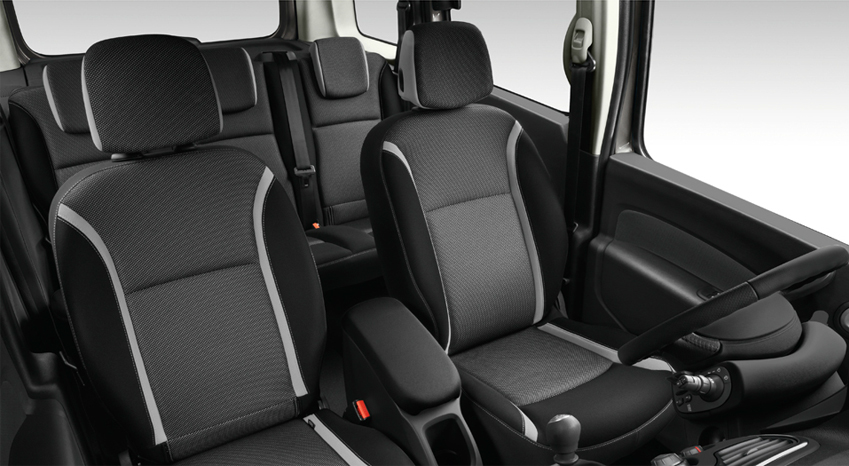 Новый Kangoo Maxi Crew Van dCi имеет режим Eco, который регулирует мощность двигателя в зависимости от открытия дроссельной заслонки.
Used Renault Kangoo vans for sale
Recommended Renault Kangoo vans
Renault Kangoo ML19 ENERGY dCi 95 Business+ Van [Euro 6]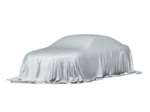 Renault Kangoo 2020 (20) ZE ML20 33kWh Business Auto L2 H1 N/A 4dr (i)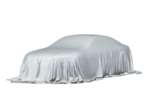 Renault Kangoo 2015 (65) SWB L1H1 Low Roof Energy 75hp Side Door NO VAT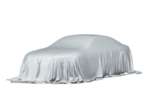 £7,995
Manual
35.3k miles
Diesel
Renault Kangoo 2014 (64) ML19dCi 90 eco2 Van
1.5 L
131k Miles
Diesel
Manual
Van
CSK Cars And Commercials
Renault Kangoo 2015 (65) 1.5 ML19 ENERGY DCI 90 BHP ONE COMPANY OWNER LOVELY CLEAN EXAPLE FULL Y
1.5 L
91k Miles
Diesel
Manual
Van
Premier Van Sales
Renault Kangoo 2018 (68) ML20 44kW 33kWh Business i-Van Auto
View Dealers Operating Status
2k Miles
Full Electric
Auto
Van
Hendy Renault Portsmouth
Renault Kangoo 2020 (69) LL21 44kW 33kWh Business i-Van Auto
5.4k Miles
Full Electric
Auto
Van
Evans Halshaw Renault Commercial Middlesbrough
Renault Kangoo 2020 (20) ML20 44kW 33kWh Business i-Van Auto
2.8k Miles
Full Electric
Auto
Van
Evans Halshaw Renault Commercial Doncaster
Renault Kangoo 2016 ML19 BUSINESS ENERGY DCI
1.5 L
64k Miles
Diesel
Manual
Van
Renault Kangoo LL21 ENERGY dCi 95 Business Van [Euro 6]
View Dealers Operating Status
1.5 L
4 Miles
Diesel
Manual
Van
Renault Kangoo 2011 (11) ML19dCi 85+ Van
1.5 L
79k Miles
Diesel
Manual
Van
Renault Kangoo 2019 (69) ML19 BUSINESS PLUS ENERGY DCI Manual
1.5 L
10 Miles
Diesel
Manual
Van
Richard Sanders Renault and Dacia Northamptonshire
Latest News
Motoring news from around the country
Renault Zoe line-up expanded with new 'Venture Edition'
Renault has announced the introduction of a new 'Venture Edition' trim level to the range of its Zoe EV. Slotting between 'Play' and 'Iconic' grades, the Venture Edition builds on the former trim level's standard. The post Renault Zoe line-up expanded with new 'Venture Edition' first appeared on Car News. (15-12-2020)
Renault creates 'lollipop' that can monitor air quality levels outside schools
Renault has created a new 'lollipop' that's able to monitor air pollution outside of schools in a bid to discourage drivers from leaving their engines idling. The iconic symbol of school safety has been reinvented. The post Renault creates 'lollipop' that can monitor air quality levels outside schools first appeared on Car News. (08-10-2020)
Renault creates 'lollipop' that can monitor air quality levels outside schools
Renault has created a new 'lollipop' that's able to monitor air pollution outside of schools in a bid to discourage drivers from leaving their engines idling. The iconic symbol of school safety has been reinvented. The post Renault creates 'lollipop' that can monitor air quality levels outside schools first appeared on Car News. (08-10-2020)
About Renault Kangoo vans on Motors.co.uk
What's the most popular Renault Kangoo colour? White
What's the most popular Renault Kangoo fuel type? Diesel
What's the Renault Kangoo's average power delivery? 83 BHP
What's the Renault Kangoo's average fuel economy? 61 MPG
What's the Renault Kangoo's average price? £7,900
What's the Renault Kangoo's average mileage? 58,943
Motors.co.uk Limited is an Appointed Representative of Consumer Credit Compliance Limited who are authorised and regulated by the Financial Conduct Authority FRN 631736. The permissions of Consumer Credit Compliance Limited as a Principal firm allow Motors.co.uk Limited to undertake credit broking and insurance broking.
Motors.co.uk Limited, FRN 922774, acts as a credit broker and not a lender to source credit from a selected panel of lenders. Lenders may pay us a fee for these introductions.
Motors.co.uk Limited, registered in England and Wales with number 05975777, 1 More London Place, London, SE1 2AF, UK
© Copyright 2000-2020 Motors.co.uk Limited. All rights reserved. VAT No. GB 345 7692 64
Contains OS data © Crown copyright and database rights 2020
Contains Royal Mail data © Royal Mail copyright and Database right 2020
Contains National Statistics data © Crown copyright and database right 2020